Denys Teare passed away peacefully in Ramsey Cottage Hospital on 1 December 2015 aged 93 years.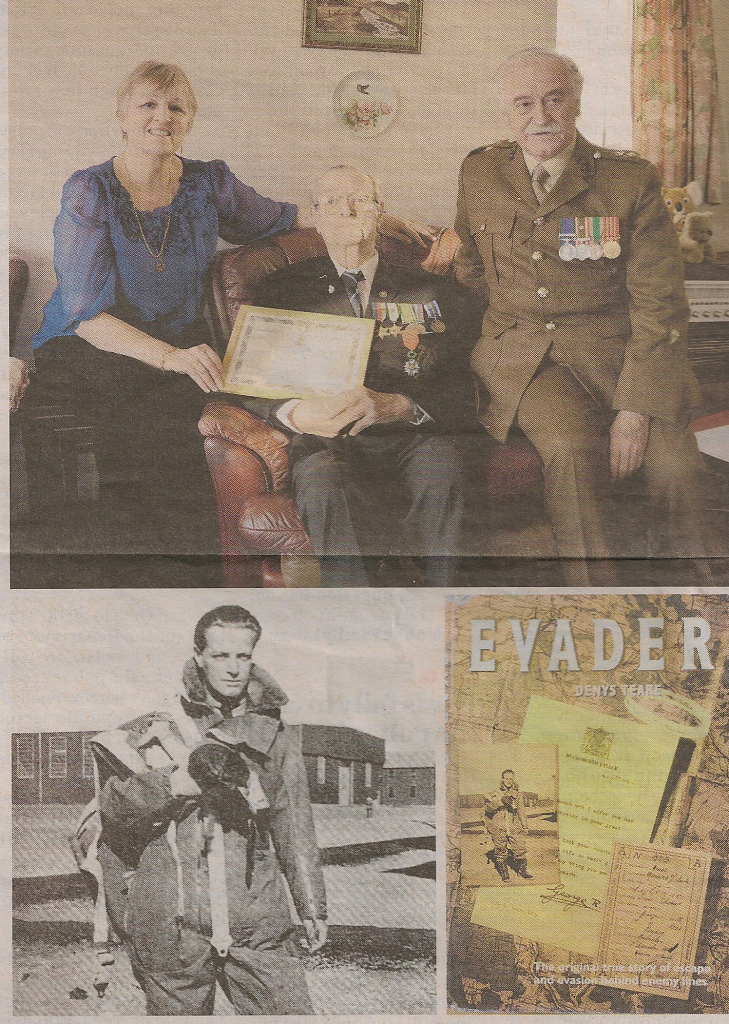 I have posted previously about Denys and his book 'Evader'. In 1944 he lived in France for over 12 months following the crash landing of the Lancaster bomber 'S' for Sugar' returning from a raid over Germany. Amazingly all the crew survived but did not meet up again until after the war. Denys spent his 22nd birthday in France, learned French, helped farmers bring in the harvest and helped the local resistance forces before meeting up with the American 3rd Army when they eventually reached the town where he was hiding. http://teareandsons.com/2013/12/book-recommendation-evader-by-denys-teare/
Earlier this year (2015)  Denys was awarded the Ordre national de la Légion d'honneur by the French Government in recognition of his wartime service and his part in helping in the liberation of France in 1944. http://teareandsons.com/2015/03/denys-teare-ordre-national-de-la-legion-dhonneur/
Evader was first published in 1954. Now published by Crecy Publishing it is available from on line retailers. It's a great read.
Condolences to his partner Marian and all his family and friends.