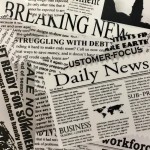 A selection of 16 newspaper clippings mentioning Teare in stories from Wales, North West England, Manchester, London, IoM between 1842-1915. Arranged in date order. Some need to be read in sequence to get the full story. As usual press interest focuses on sudden death, court cases and occaisionally some more amusing incidents.
Monmouthshire Merlin 23 July 1842
ABERGAVENNY.—The Teetotal society in this place has not, from some cause or other, progressed within the past few months, with its wonted spirit; and with a view to resuscitate its languid energies, gave an invitation to Mr. James Teare,of Preston, the gentleman who has been doing so many wonders in the county of Hereford, during the last week or two. His addresses on Teetotalism in that county have produced their desired effect-strengthening the already staid, causing the waverer to retrace his steps, and inducing many an opponent first to think, and then to range himself under the banner of Total Abstinence. With a hope that similar results would follow his spirit-stirring appeals in Abergavenny, the advocates of touch not, taste not, handle not alcoholic drinks, engaged his services for the evenings of Monday and Tuesday last. On the former evening his address was delivered in the Teetotal Coffee Room, to as large an audience as could conveniently gain admittance. His address was characterised with a great deal of earnestness, and evidently produced a good effect upon his audience. The same ground which former lecturers took was occupied by him, and no new arguments were advanced, with which the larger part of his auditory was not already acquainted but he made some bold assertions, with which only thoroughgoing Teetotallers could agree. On Tuesday evening, his company was too numerous for all to hope to gain admittance into the room. He therefore spoke to an assembly of perhaps 400 or 500 persons in the Wheat Market, and that, too, so efficiently, that before the meeting broke up, eleven persons signed the pledge. The Rev. Henry Poole, Baptist minister, was the chair on both occasions. The society anticipates much good will arise from Mr. Teare's visit to the town of Abergavenny.
—————————–
 Carnarvon and Denbigh Herald and North and South Wales Independent 15 July 1848
A powerful hydraulic presshas just been completed for Mr. W. F. Moore, sailcloth manufacturer, by Mr. R. Teare, turner, Douglas. The condensing pump and its appendages are beautifully executed, and the standing portion of the press strong and substantial. The power which a moderate sized man is capable of exerting is about 150 tons.
—————————–
County Observer and Monmouthshire Central Advertiser Abergavenny and Raglan Herald Usk and Pontypool Messenger and Chepstow Argus 24 June 1876
A MANX LANDOWNER,named Kerruish, has been sentenced to five years' penal servitude for sheep stealing. A woman named Teare was sentenced to two years' hard labour for a similar offence.
—————————–
 South Wales Echo 3 July 1885
ALLEGED ARSON BY A DRAPER. An extraordinary case of alleged arson was investigated at Manchester police court today. The prisoner was a draper named Edward Teare.On the night of Wednesday his shop was discovered to be on fire. The flames were extinguished before any serious damage had been done. The superintendent of the brigade found there was distinct evidence that the premises had been set on fire deliberately in several places at once. The stock is greatly over insured. Prisoner was remanded till Thursday.
The Western Mail 14 July 1885
INCENDIARISM FOR THE SAKE OF INSURANCE. A draper named Edward Tearewas charged on Friday morning at Manchester Police Court with arson. The prisoner's shop was discovered to be on fire on Wednesday night. Subsequent investigation showed that it must have been set on fire willfully, as the place was burning in several places at once. The stock, though heavily insured, was valued at only £50. The prisoner was remanded till next Thursday.
South Wales Echo 23 July 1885
ARSON IN MANCHESTER. At the Manchester assizes on Wednesday, draper named Teare,of Manchester, was found guilty of arson, and sentenced to seven years penal servitude. His shop was set on fire in several places, and it was proved that over-insured the stock, and had told the assistants that they would not be required after the day on which the fire was discovered.
—————————–
 Evening Express 29 April 1891
MAY LADIES SMOKE IN CAFES. A Waiter Who Objects Gets a Water Bottle Thrown at Him. 
At Bow-street on Tuesday William Teare,who refused his address and occupation, was charged with willfully breaking an embossed panel at the Horse Shoe Hotel, valued at £ 5. Henry Marshall, a waiter, said that the defendant, accompanied by a lady and gentleman, entered the cafe, sat down at one of the tables, and ordered some coffee and brandy. They were supplied, and the lady commenced to smoke a cigarette. She was requested to desist, but refused. The defendant then took up a water-bottle and threw it at the witness's head. He, however, dodged it, and the panel was shattered.
Mr. Vaughan: 'Is it a regulation that there shall be no smoking in the coffee-room ?  Other persons (men) may smoke.  And why not women?  Where is the distinction?'
The Witness Henry Marshall: 'That is the rule of the establishment.'
Mr. Vaughan 'That clearly cannot be.' (To the defendant): 'What have you to say?'
The Defendant William Teare: 'I mean to say this, that a lady, her husband, and myself went into the cafe to have some coffee and brandy and sat down at a table. My friend had a cigar and I offered his wife a cigarette. I had a pipe. She lighted the cigarette, and this man (the waiter) came up in an insolent manner and addressed her, without speaking to her husband or myself. He came up and spoke again, and said he would call in the police and turn her out. With that I picked up the water-bottle and threw it at him.'
Mr. Vaughan: 'You ought not to have done that.' To Mr. Atkins: 'What is this that I hear, that there should be smoking by men and not by women?'
Mr. Atkins: 'That is so.'
Mr. Vaughan: 'I don't understand what is the principle?'
Mr. Atkins: 'It is a rule of the establishment'
Mr. Vaughan: 'But you let men do it. Don't you know that Spanish ladies smoke? Why should not women be allowed to smoke? It seems to me to be most inconsistent.'
The Magistrate fined the defendant William Teare 1s. and ordered him to pay £5, the amount of the damage done.
—————————–
 Barry Docks News 26 October 1894
A SAILOR DROWNED AT BARRY DOCKS A seaman named Edward Teare,aged 38, a native of Glasgow, was attempting to get on board the s.s. Fulham, lying near No. 5 tip at Barry Dock, about 10.30 on Tuesday night last, when he accidentally fell into the tip well and was drowned. Grappling materials were obtained, and after searching for a couple of hours the body was recovered by Dock-constables Franks, Atkins, and Weeks, and Messrs T. John and J. Blainey, berthing masters. The remains were removed to the mortuary, and an inquest was held on Thursday afternoon at the Police Court.
The Western Mail 26 October 1894
Local News : An inquest was held on Thursday afternoon at Barry Dock (before Mr. K B. Reece, district coroner) touching the death of Edward Teare, a seaman on board the steamer Fulham of London, who was drowned on Tuesday night. The jury returned a verdict of Accidental Death.
—————————–
 The South Wales Daily Post  13 August 1897
A SWANSEA SHIPPING CASE. THE STIPENDIARY GIVES HIS DECISION. In the case of Frederick Smith and Charles Teare, against Captain James Birchfield, of the barquentine "Brazilian," the learned Stipendiary (Mr. J. C. Fowler) gave his decision at the Swansea Police Court on Friday morning, He said : 'Having considered the evidence in the cases of Smith against Captain Birchfield and Teare against the same, and the provisions of the Merchant Shipping Act, I now find as a fact that each of the plaintiffs was absent from the ship at Cappa, near Limerick, when she started for Swansea, also that their absence obliged the master to engage one man as a substitute for one, and to sail without a substitute for the other. He had to pay wages to the substitute and also to the crew for working one short of the proper number. Under these circumstances I hold that the plaintiffs committed a breach of their contract and are not entitled to recover the wages claimed.'  Mr. Naylor, who appeared for the defendant, applied for costs
—————————–
 The Montgomery County Times and Shropshire and Mid Wales Advertiser 22 October 1898
Notes by the Way: 
The Postmaster General has appointed Mr John Wesley Teare,Postmaster of Oswestry to be Post- master of Dewsbury
—————————–
 Cheshire Observer 26 August 1902
News of the World:
A young man named Tearewas drowned while bathing at Douglas, Isle of Man, on Wednesday, At the inquest a witness stated that he ran for a boat but was refused one, the person in charge saying that he did not provide boats for persons who did not use the bathing-houses in the creek. The jury returned a verdict of found drowned, several jurors expressing the opinion that the man should be censured for refusing the use of a boat.
—————————–
 North Wales Express 30 September 1904
APPLICATION FOR DISCHARGE. Mrs Teare,Holyhead, appeared before the Board to ask for the discharge of her sister, Mary Hughes. aged about 15. It appears that Mary Hughes had been sent from the workhouse to the institute at Holyhead. After being there for over three years she absconded and flatly refused" to go back, and as she was under the legal charge of the Guardians she was taken into the house. Her sister now undertook to keep her. Some of the Guardians were strongly of opinion that the girl should be kept in the workhouse until she was 16 years of age. Mr Laiiabury moved, and Mr E. D. Jones seconded that the girl be placed under the care of her sister.  Mrs Elias moved an amendment, seconded by Dr Kendall, that she should be retained in the workhouse. The motion was carried by the chairman's casting vote, and the girl was therefore, discharged.
—————————–
Weekly Mail 31 August 1907
WAS IT AN ACCIDENT?A young woman, named Jessie Teare,of Liverpool, was remanded at Birkenhead on Tuesday charged with causing the death of Sheik Kabir, a seaman. It was alleged that the prisoner kicked the man in the stomach, and that he died shortly, afterwards. She, however, declared that another young woman pushed the man, who fell on some crockery he was carrying.
—————————–
The Cardiff Times 16 April 1910
WELL-KNOWN YACHTSMAN.Mr D. Teare Callow, a well-known yachts- man of Castletown, Isle of Man, died on Saturday, age 46, as the result of an accident while cycling on Thursday. Deceased was a member of the Royal Mersey Yacht Club and sailed his yacht Maple Leaf at regattas.
—————————–
 Herald of Wales and Monmouthshire Recorder 27 March 1915   Omnibus Notes
An American and His Motor. "I have driven cars in New York City for 12 years. I came over to England to join Kitchener's Army, and this is the sort of thing brought against me," were the remarks of Alfred John Teare,of Priory Street, who was summoned for driving a motor-car recklessly in Guild Hall Square, and also for refusing to stop when signaled by a constable. Defendant said he did not see the constable's signal. He struck the kerb in order to avoid a cart, which was on its wrong side. The Bench imposed a fine of 10s. and costs in each case.
—————————–