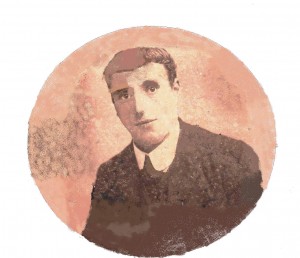 Richard Teare was born in Kirkdale, Lancashire in October 1886. His parents, Albert John Teare and Sarah Janet Jones, lived Orwell Road and his father was an Outdoor Officer for the Board of Trade. In 1901 they moved to Toxteth Park and in 1911 to Whittier Street, Liverpool East.
By 1911 Richard was working as Warehouse Clerk Shipping and in 1912 he married Martha Jane Keown. They had two children Norman Lester Leslie Roland Teare and Gladys Teare.
Richard enlisted into the British Army on 4 December 1914 at Seaforth Lancashire as a private in The Loyal North Lancashire Regiment – 7th Bn. In 1915 his address is recorded as 54,Ripon Street Liverpool.
He was killed on 28 September 1917 in France and is buried in Outtersteene Communal Cemetery Extension, Bailleul, France. His wife remarried becoming M. J. Fraser (formerly Teare), of 10, Bruce St., Princes Park, Liverpool.